THRIVE PROFILE – Desiree Maldonado, CIMA®, CPWA®, CFP®
---
This THRIVE Profile is presented as part of the Institute's Diversity & Inclusion Week, June 14-20, 2021. Diversity & Inclusion Week aims to accelerate & diversify the composition within the industry's highest levels, create cultures of inclusivity, and widen the pathways to senior-level leadership roles across the industry for those currently underrepresented.
________________
Desiree started working in the financial industry as soon as she graduated college but did not work directly as a financial consultant until the age of 40.
"I started in a very competitive management trainee program at Banco Popular de Puerto Rico ("Banco Popular" or "Popular"), which gave me the opportunity to explore many career paths within a financial institution. I fell in love with the concept of advising clients on their overall financial well-being."
She spent her 20s building a practice as a full-time financial planner in Banco Popular, which included obtaining a Certified Financial Planner® (CFP®) credential. She also learned about the private banking business, which helped her refine her skills as a financial planner for high-net-worth individuals and increased her awareness of a developing concept—wealth management. During this time, she gained managerial experience by leading a team of 15 financial planners and private bankers and earned the advanced Certified Private Wealth Advisor® (CPWA®) certification. In addition to being a CPWA® professional, Desiree also happens to be the first CPWA® certificant in Puerto Rico. She also continues to be among the only advisors on the island to hold these three designations: Certified Investment Management Analyst® (CIMA®), CPWA®, and CFP®.
Desiree currently serves on the Institute's Board of Directors and as a female, Puerto Rican financial consultant, offers a unique perspective.
"I live and work in Puerto Rico, so most, if not all, colleagues I interact with speak Spanish and are Puerto Ricans. Before I started traveling for continuing education opportunities and got involved with the Institute, I had thankfully never realized I was a minority," she said. "As I began attending conferences in the United States and looked among the audience, I realized that less than half of the room was female. I sat at Wharton during my CIMA® classes with three or four other females. According to CFP Board demographics, fewer than 25 percent of CFP® certificants are female. It was one of the first facts I learned when I was named CPWA® Certification Commission Chair and discovered that fewer than 20 percent of CPWA® professionals were females."
That fact has spurred her involvement in the Institute's Women in Wealth Program and Planning Taskforce. The Women in Wealth program promotes and celebrates gender diversity in the financial consulting profession. The program raises funds to support Women in the Wealth Certification Scholarship Fund, build community, and ultimately, improve expertise and accelerate career advancement and success for women who wish to partake in this industry.
"The mission and goal of Women in Wealth programming is to increase our participation in the industry and build a community. Organizing and participating in these programs has given me the privilege of meeting powerful women, learning about their different roles, their perspectives, and how they approach work and life in general. It is empowering to see what others have accomplished and realize, 'she did it, so can I," Desiree said.
Desiree explained that seeing and hearing from other female advisors' successes empowers their peers to act.
"One of the great things about Women in Wealth is that you learn that you have everything that is needed to start. You either already have the knowledge and experience, or you can go out there and get it. Having a space where we can come together as women to share our experiences is really powerful."
As with most in-person events since the COVID-19 pandemic took hold globally, the Women in Wealth events have moved to a virtual format. Desiree says there are unexpected positives from the move to virtual events, "Both men and women are tuning into these virtual presentations. The topics that we are discussing and the education those events provide are beneficial to all. The virtual environment makes it easier to tune in if you are interested, whether you are male or female, and not feel out of place. Women in Wealth is not just for women, it's for everyone."
The Women in Wealth Program is part of the Institute's larger initiative, THRIVE Center for Diversity & Inclusion, where Desiree also serves on the THRIVE Council of Ambassadors.
"We all bring something different to the table, different perspectives, and talents. But communities such as THRIVE allows us to see that we have a lot in common as well, we all want to be better educated to better serve our clients, we all want to grow and build our businesses, as well as provide for our families. That is what I see as the benefit of having THRIVE within the Institute, this initiative makes sure that premier certification and world-class education opportunities are available for all professionals of all genders, backgrounds, and races. It's empowering to participate in a group that works toward an important mission; welcoming everyone, treating each other with respect, making sure we all THRIVE together, and celebrating our accomplishments along the way."
Desiree points out that while Spanish is one of the most spoken languages globally, few financial professionals are truly fluent in Spanish. She credits her bilingual skills to playing a significant part in her success.
"There are advantages to being a well-educated, female, Spanish-speaking financial consultant. Women are becoming more involved in the management of their finances, Spanish is the second most-spoken language in the United States, and I believe clients like to work with consultants who speak their same language, share their backgrounds, and understand the challenges of their personal realities, whatever those may be."
Desiree said that there is still work to be done in the industry to create a more inclusive environment for clients, "very little information about personal finance, products, and investment strategies is available in Spanish. This is an area of opportunity for the industry and for the Investments & Wealth Institute to develop and publish learning tools in Spanish for both advisors and consumers."
She said that while most of her clients are bilingual, most material, including disclosures, are still only available in English.
Desiree is optimistic the industry is moving in the right direction.
"I've had struggles during my career, but I have never felt limited because I am a woman or a minority."
________________
Learn more about Insititute's Initiatives:
Want to hear more from Desiree? Register now for the upcoming Diversity Elevates Webinar, June 17, 2:00 - 3:00 p.m. EST., where Desiree is a featured speaker. More information is available here.
---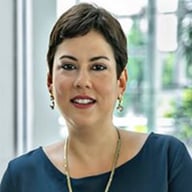 Desiree Maldonado is a financial consultant at Popular Securities, LLC. Desiree has served clients with Popular, Inc. since 2004. With more than 20 years of experience, she has dedicated her career to assisting high-net-worth individuals and families to manage and preserve their assets. Desiree and her team offer comprehensive investment and financial planning services. She specializes in helping clients plan for financial independence, manage risk, and plan their legacies. She has the unique distinction of being the first CPWA certificant in Puerto Rico and one of only a handful in Puerto Rico to have earned the CIMA®, CPWA® and CFP® designations. Desiree has been an active member of the Institute since 2004 and has served as chair of the CPWA® Certification Commission and currently serves on the Institute's Women in Wealth Taskforce, and THRVE Council of Ambassadors. She has served as a director on the Institute's Board since 2020.
---
Disclosures
Brokerage services are offered through Popular Securities, LLC, registered broker/dealer, member FINRA & SIPC. Investment advisory services are provided through Popular Securities, LLC., a registered investment adviser. Popular Securities, LLC is a subsidiary of Popular, Inc. and is affiliated with Banco Popular de Puerto Rico. Popular Inc. and Banco Popular de Puerto Rico are not registered broker/dealers nor registered investment advisers. Popular One is a platform of integrated financial services centered on you through which Popular Securities services are offered. Investment products are not insured by the FDIC; are not deposits or obligations of the bank; are not guaranteed by the bank or its subsidiaries and/or affiliates; and are subject to investment risks, and they may lose value.