According to leading, industry executives, we are seeing the following trends

1

:
Service for wealth management is shrinking
Robo advising will continue to evolve and dominate the industry
Consumer expectations have changed, forcing downward pressure on fee structures
The battle for discretion and the transition toward fiduciary will continue to penetrate today's service models
1. Defining the Future of Wealth Management 2020, Page 3
The Institute is the premier community for wealth management professionals, and is addressing these challenges....
The Investments and Wealth Institute is defining and shaping the future of wealth management through its research, education, and certification programs which derive from industry-wide analyses. Our members are the leading practitioners within the advisor profession, and we partner with industry experts and premier Universities to identify, craft and codify solutions to today's advisor and investor challenges. As the industry's leading provider of education and credentials that address contemporary investment and wealth management challenges, our aim is to improve the professionalism of professional financial advisors by developing and encouraging the practice of high standards of ethics and expertise.
As a result of this study, we have developed the following Investment & Wealth Management Capabilities Matrix to outline knowledge and expertise required to succeed within a contemporary wealth management practice today: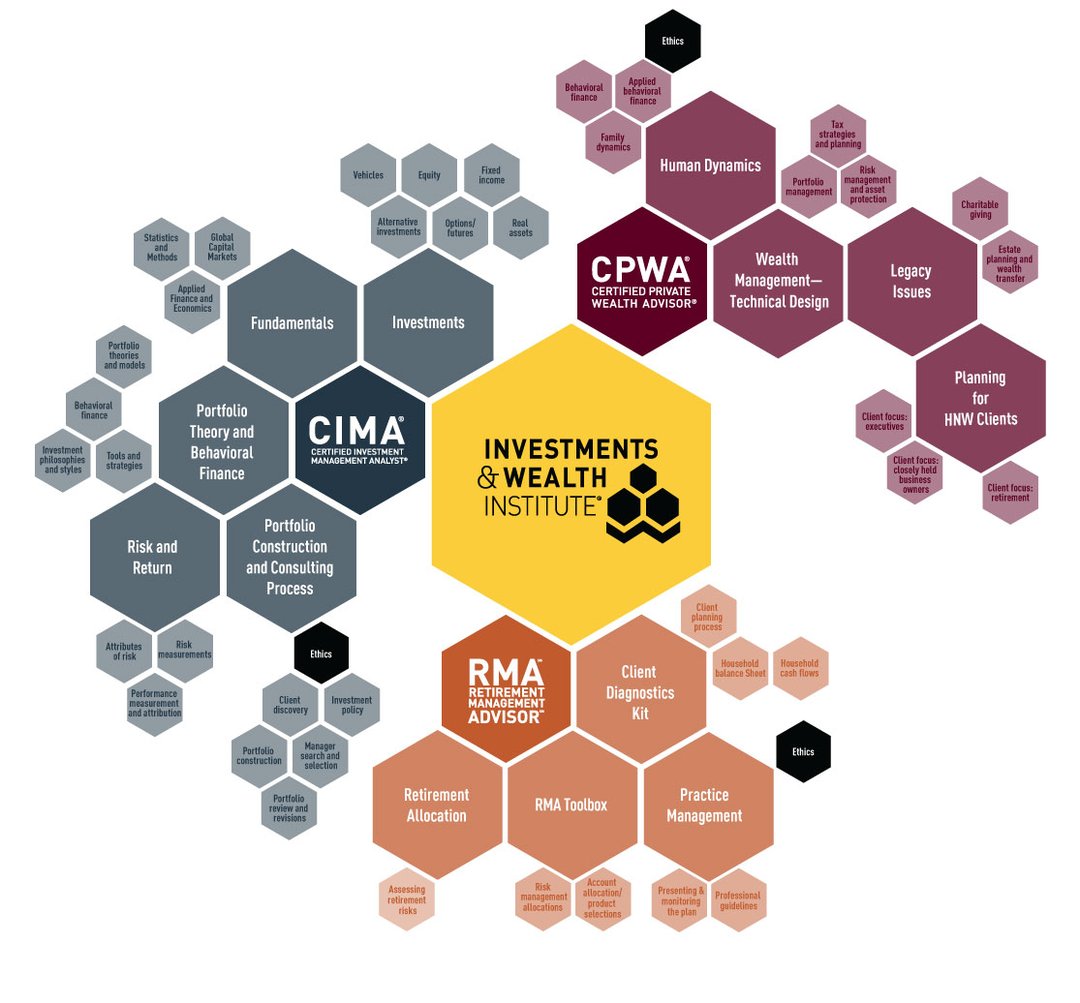 This diagram was built upon two (2) Job Task Analysis' studies which rated a series of knowledge and skill statements using a variety of metrics like importance, time spent performing a task, level of ability required for tasks, and relevance of certain knowledge required to perform the job.
Conducting a job analysis is crucial to not only assessing the pulse of the investments and wealth management industry, but also to gain insight into what advanced competencies are needed to better serve clients today.
The CIMA® certification and CPWA® certification Job Task Analysis' studies explored the process and outcomes of a job analysis of investment and wealth professionals to determine the advanced competencies professionals need to deliver the highest level of investments and wealth management services.
These JTA's complements a suite of research conducted on clients, advisors, and teams shows conclusively that the advisory profession is alive and well.
Those who thrive are those who have earned advanced professional designations—They experience (1 ) high client retention, loyalty and engagement, (2) enhanced team performance on a variety of metrics, (3 ) accelerated growth in the client base, and (4) greater job satisfaction.
This research was conducted by the Institute throughout the past 24 months, in partnership with industry leaders; Cerulli Associates, AbsoluteEnagement.com, Human Resources Research Organization and the Investments & Wealth Institute Advisory Council.
---
---
Want to know how you can get

there?

As suggested by AbsoluteEngagement.com's "2019 High-Net-Worth Investor Study" findings, a principal way for advisors to close the gap between expectations and results for their clients is the pursuit of advanced education beyond what is legally required.

The survey found that mass affluent and HNW clients prefer their advisors to obtain voluntary standards; 62 percent of respondents said it was very (24 percent) or somewhat (38 percent) important that their advisor hold these designations.

In addition to supporting credibility, clients believe that having advanced certifications sets advisors apart in a competitive marketplace. Sixty-seven percent of respondents said they completely (36 percent) or somewhat (31 percent) agree that the designations or credentials held by their advisors set them apart from other advisors.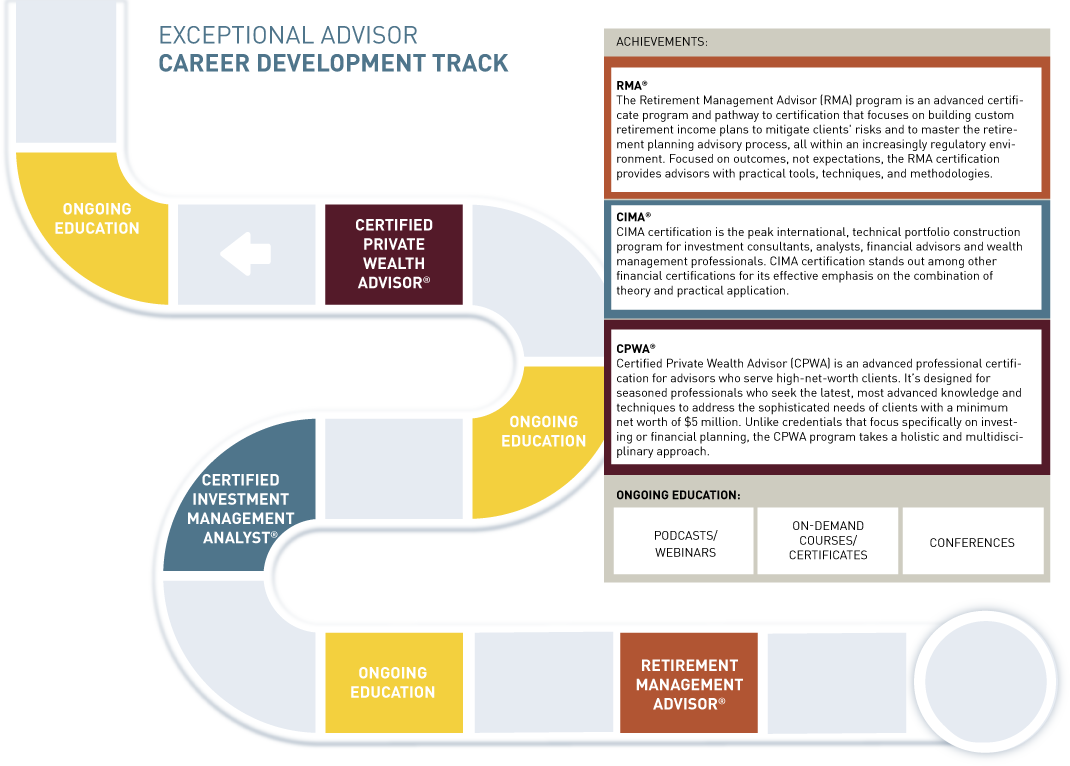 ---
Expand your skills and competencies to continue to succeed in the evolving investments and wealth management industry.