Livestream Details
You should have received your log in credentials for the Retirement Management Forum via email. If you have not received your credentials please email conference@i-w.org.
Use your credentials to log into the virtual conference platform before December 8 to ensure you are familiar with the platform and are able to access all tools. Click here to be redirected to the virtual conference platform now. Navigate to "About This Platform" for detailed information.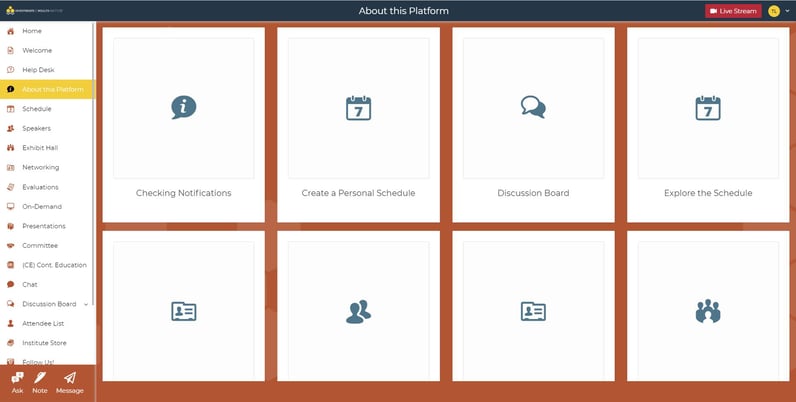 You only need an internet connection to join with your login credentials. The recommended browsers are Chrome, Firefox, or Safari. We do not recommend Internet Explorer because the browser is unsupported. You may experience connection issues with the conference platform if you are logged into your company VPN.
If you continue to have trouble connecting, please consider these options if your company permits:
Forward the login credentials to your personal email, open the forwarded email, click on link and use credentials to log in.
Do not log into your work VPN (Virtual Private Network); Disconnect/turn off your work network.
If you experience technology difficulties, please email mobilesolutions@psav.com.